"Working with NEWTON Media in a very first stage of our re-branding process helped us to accurately assess the public perception of our brand. Thanks to NEWTON Media's research, insight and consultation, we were able to put in place the right strategy to ensure the growth of our reputation and the success of one of our major development projects."
Marcela Urbanová, Marketing and PR manager of Metrostav, a. s.
Metrostav Slovakia a.s. is subsidiary of the Metrostav a.s., one of Central Europe's most prominent construction and development companies.
In 2013 Metrostav purchased an incomplete multifunctional residential complex in Bratislava called 3nity.Prior to the purchase, the 3nity project had been plagued by technical problems, including the partial collapse of a five floor building under construction, intended for garage.
Aware it was taking on a high-risk project with a potentially negative public profile in the region, Metrostav turned to NEWTON Media to request a comprehensive reputation analysis of both the Metrostav brand and the acquired 3nity development.

Gathering the data to build an informed strategy
With Metrostav planning to begin sales of apartments within the complex 2015, it was vital the company's sales and public relations strategy was based upon a thorough understanding of the public and media perception of the project. Thereby allowing Metrostav to best address any public concerns relating to the safety and viability of the flats.
Metrostav's brief to NEWTON Media was to carry out a complete reputation analysis of the brand and present strategic recommendations on how to progress the project and gain public trust and support.

Our expert media analysts carried out two separate in-depth qualitative studies of media data covering 2012-2014. One study focused on the 3nity complex and the other on Metrostav Slovakia.
In addition to examining traditional media coverage on and offline, we also captured and studied data from social media, blogs and 'below the line' discussion (public comment sections that follow news stories online).
To further bolster the strength of our research into the sentiment and tone of public opinion, we carried out an extensive public opinion survey that addressed not just the 3nity project and Metrostav brand, but also wider social opinion on the housing market.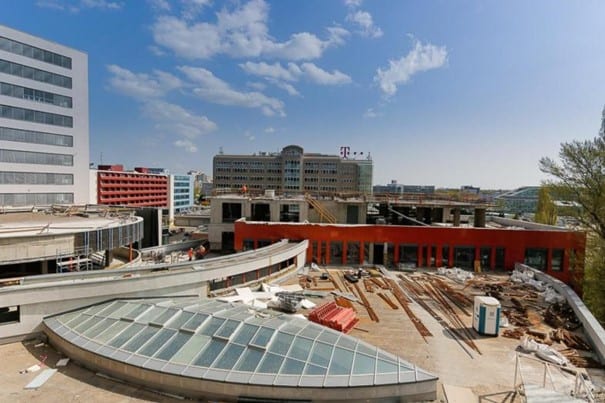 Laying the foundations for future success
On the conclusion of our investigations, NEWTON Media presented its findings to Metrostav and its PR agency both in written form and via an interactive workshop.
Drawing upon the wealth of information and our team's experience and insight, we were able to advise and inform Metrostav on a wide range of topics.
Our final report:
Summarised the public perception of both the Metrostav brand and the 3nity project
Supplied a clear and comprehensive breakdown of positive and negative perceptions of the company and project
Outlined clear directions on how to address public concerns surrounding the 3nity development and tackle unfounded fears or concerns
Proposed which organisations and initiatives Metrostav should become part of to boost its brand image, how it should bolster its CSR policy and advised on how Metrostav should communicate these activities publically
Addressed the strengths and weakness of the Metrostav brand and how best to enhance the firm's reputation both in the short-term and long-term
Examined the media's perception of the brand and the effectiveness of past communication strategies
Identified key media and third party influencers Metrostav should build strong and positive relations with and how best to do this
Recommended potential commercial sponsorship or partnership opportunities to enhance brand status
NEWTON Media's findings and recommendations formed a part of Metrostav's communication and branding strategy. Metrostav finally rebranded the 3nity housing complex as CityPark Ružinov with the help of external branding agency and using data of NEWTON Media's specialist.
To find out more on how NEWTON Media worked with Metrostav Slovakia,or to see how your business can benefit from working with our experts, drop us a line.