"NEWTON Media group's ability to gather and interpret valuable customer service intelligence allows us to set the consumer strategy we need to ensure the reaching of our regional and national goals."
Lada Botica, Quality & Customers Care Department, Peugeot & Citroen Croatia
Citroen and Peugeot are two of the most well known names in the global automotive industry. Both brands have a proud history dating back to the late nineteenth and early twentieth century respectively. In the Croatian market both Citroen and Peugeot rank in the top ten nationally for sales and after-sales of personal and commercial vehicles.
Over recent years, competition in the car industry has intensified and as a result increased the importance of a high quality after-sales operation to ensure brands meet and exceed customer expectations.
MSA Adria, a member of NEWTON Media group, provides mystery shopping services to Citroen and Peugeot Croatia to ensure that the quality of customer service meets their high standards and aligns with their organisation's consumer strategy.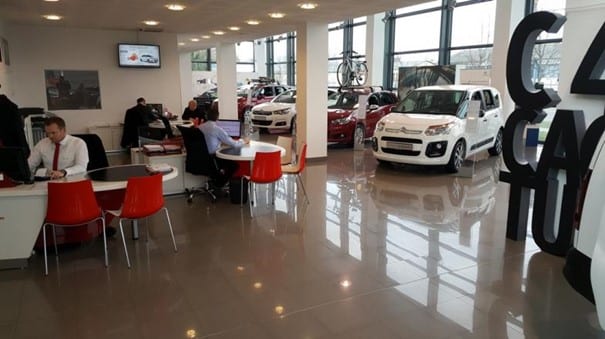 Gathering the data, driving the strategy
In Croatia, the after-sales network is run independently of Citroen and Peugeot and run by local specialised experts. While Citroen and Peugeot Croatia supplies customer guidelines and standard operating procedures to all agents selling their vehicles, ultimately the sales and after-sales are not directly under their control.
This means that sales and after-sales support can vary from region to region and be influenced by whether the sales service is carried out by authorised dealers or independent sellers.
MSA Adria offers a complete mystery shopper solution that enables Citroen and Peugeot to gain an accurate and comprehensive picture of sales and after-sales performance and delivery in the region.
Working closely with MSA Adria, Citroen and Peugeot agree on the scenarios and key performance indicators to be tested and analysed to best produce the data that can inform and drive future regional strategy.
The bespoke service offered by MSA Adria looks at:
Point of Sale service
Exterior and interior presentation of sales location
Negotiation and sales techniques of sales team
Brand presentation
Customer service performance
Quality of information provided to customers
After-sales service
Our qualified mystery shoppers are thoroughly tested and prepared before each assignment they undertake and are always briefed in depth on an individual basis by our project managers.
As a result of MSA Adria's field research – delivered to the client via a user friendly online reporting format – Citroen and Peugeot were able to better facilitate and control the sales and after-sales network. This has resulted in a clear and measurable rise in customer satisfaction and, despite a difficult regional market, a rise in sales income.

To find out more on how the NEWTON Media group can help your business benefit from mystery shopping and extensive customer service analytics, drop us a line.