Just like a person needs a morning cup of coffee, a business needs a daily update on information. Media monitoring is your daily source of communication inspiration, but due to huge amount of other tasks, you scarcely find enough time to go through it in time. At NEWTON Media we design solutions that make your work as easy as possible. And the new NewtonOne mobile app is one of them.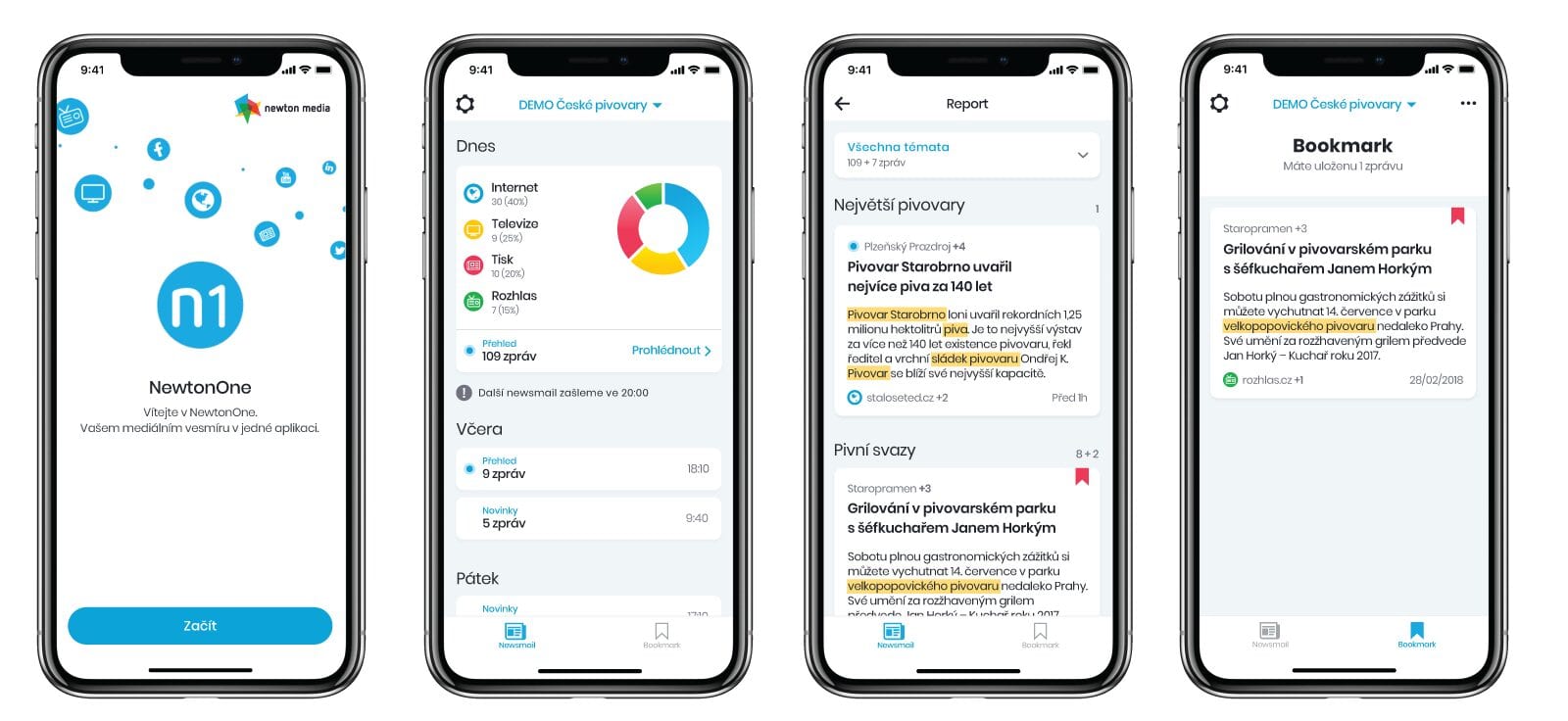 NewtonOne – your media universe in one app
In the N1 web application you can find at one place all the NEWTON Media services that help to improve and enhance your organization's PR and marketing communication activities. The new N1 mobile app is an alternative to the NewtonOne web based application and its first version enables you to work with your daily media overviews, the so-called newsmails.
Thanks to the N1 mobile app you can read, mark and archive your media monitoring newsmails on the go. You will be notified of every newsmail directly in your phone. Media report charts offer quick overview of your media coverage.
You can easily share selected media outputs with your colleagues. Swipe left to save selected articles for later or right to mark them as read/unread. All the changes that you do in the mobile app are automatically synced with the NewtonOne web application. Therefore, your morning work with media monitoring does not get lost and you can access the already selected content any time. What is more, our app will remember your login information to save your time when you access your account.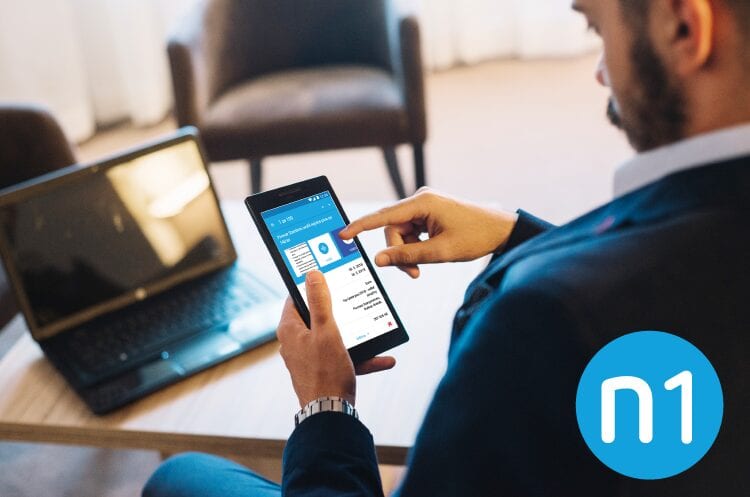 We are already working on further improvements and functionalities/features to help you access the rest of our media services outside the offices and computer reach.
Download the N1 app
Do not have access to NewtonOne yet? Contact us via kampan@newtonmedia.cz and try the app for free.
F&Q
→ For whom is the application designed?
You can use the NewtonOne mobile app, if you subscribe to NEWTON Media monitoring service via the NewtonOne desktop application and receive newsmail reports.
→ Can I use the app even though I do not use the services of NEWTON Media?
The app can be downloaded by anyone, but it serves primarily to the subscribers of NEWTON Media monitoring. If you would like to try NEWTON Media services, contact us at kampan@newtonmedia.cz.
→ Does the app work offline?
Yes. All the messages that you display when online can be accessed later when you have no Internet connection.
→ Can I share the monitoring reports without limits?
The first version of the app enables you to share articles only with your colleagues, who also have a NewtonOne user account. Unlimited sharing via open links will be featured in the next version of the app.
→ I am already using the web based NewtonOne application. What are the advantages of the mobile app?
If you receive newsmails from the web application, the N1 mobile app enables you to:
always display your newsmails correctly
get a quick overview of the share of various media types through graphical visualization
go through the news that are already sorted and ordered according to your settings
view the number of duplicates
filter the news according to topics
get immediate access to metadata and a multimedia attachments
save and store important news in your own library
quickly and easily share key news
sync all the changes that you do in the mobile app with the web application